Här kommer lite frågor och svar. För att beställa en reading, klicka här.
Questions & Answers

Nu önskar jag att du kikar på: Vad ser du blir mitt nästa steg/drag, karriärsmässigt?
Vänliga hälsningar ——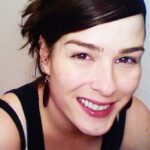 Hej —–!
Det var länge sen jag publicerade mina svar på hemsidan men jag borde kanske börja med det igen. Här kommer mitt svar: Jag ser att ditt nästa drag blir att ordna med det administrativa och se till att du kan känna dig trygg på det ekonomiska planet, särskilt efter April månad. Jag ser att du avslutar ett kontrakt och påbörjar ett nytt. Jag känner att det handlar om att börja studera om du har arbetat under en tid, alternativt att arbeta om du studerat en tid. Eftersom du inte har studerat på ett tag så vitt jag minns och vet så känner jag att det är studier som blir ditt nästa drag. Jag ser att du kommer att ha ett långt samtal med en person som leder dig in på rätt väg och ger dig råd. Du bör ha i åtanke att timing är viktigt just nu eftersom en dag försent kan innebära en ganska så lång väntan innan nästa erbjudande eller möjlighet dyker upp. Det som är tydligt är att du befinner dig i en period av ditt liv då dina nuvarande beslut har en stor inverkan på din framtid, både kortsiktigt och långsiktigt. Om du upplever att en person är något tveksam till det du vill göra så är det lika bra för dig att ignorera detta eftersom detta är en tid då du bör lita på din magkänsla eftersom den leder dig framåt i din karriär under de kommande tre månaderna.
Mvh/
Alva
Questions & Answers

Hi!
It has happened again! Last weekend I saw the guy I have strong feelings for making out with another girl. Of course I got hurt but I thought it was nothing but now they're together! And I don't understand because the way he's been acting towards me made me think he had some interest for me, but obviously he didn't… so now I'm heartbroken for the fifth time this last year… To be honest, everything that can go wrong, goes wrong at the moment… and all I wonder is? Is all this misery worth it in the end? Is my luck ever going to chance?
Best wishes
Martina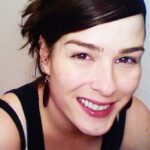 Hi Martina!
You have some bad luck at the moment but at the same time I advice you to be careful and selective when you chose who to invest time in, it should be someone who deserves your time. You are young and it is part of your age that people are confused and do not know what they wan't and behave just like the guy you mentioned was behaving. This guy has a big need of attention and he has no intention to settle down so be happy that you discovered his motives now rather than later. He will not be together with that girl for long, he is to restless for that. You will love someone very special, be sure of that. Your luck will change during 2011 and you might even start to see a difference by the end of this year. The bad luck that you have had is temporary and will go away. Practice positive thinking and imagine how you would like your life to be next year. Set up goals and have a plan how to achieve them. You will notice a big difference in your social life as well as in your love life but you need to make some other choices in order to see results.
Best Wishes/
Alva
Questions & Answers

Hi Alva
Hope everything is fine, It´s not so good for me.
Will —- ever forgive me. And is he falling in love with — now?
Best Wishes
—–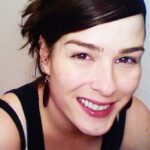 Hi —,
— will forgive you and even though it might not show, he already has forgiven you a little. He might play on the fact that you are softer in order for him to forgive you which makes him act more hurt than he is. I don't see him being in love with — but I see that he looks at her as someone who helps him to not feel alone. He does not like to be alone and automatically searches to find someone to keep him company. He is not sure about what he wants now and will give the impression of being colder towards you than he actually is. My advice for you is to still stay calm and as diplomatic as possible while you might come closer to him through friendship. He will soften up if he feels that you and him can communicate again. — will have a relationship with another guy soon so she will not be an issue between you and — in future. —- is used to having you around so if you take a step back for a while it might make him think more about you and him than he does at the moment. You and — need some time off from each other to gain some new energy.
Best Wishes/
Alva
Questions & Answers

Hi!
About two years ago I met the love of my life (I thought then anyway). The feeling and the energy between us was and still is so strong and I have never felt anything like it before. The weird thing is that it is another girl and I have never had those kind of feelings for a girl before. She is my spinninginstructor, that is how we met. When we first met she had a boyfriend but they broke up shortly after (they had been a couple for — years). The feeling has been very strong but nothing has happened. We've talked about getting together for a walk or something but it has not happened. First I thought that she needed time after her long relationship but now it's gone TWO years. I feel really confused about the mixed signals she has been giving me. It feels important for me to know. It feels like I will never feel the same with anyone else and I have a hard time to get her out of my mind. What would you advice me to do? Do we have a future
together??
Best Wishes
—–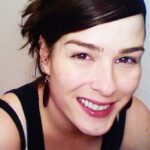 Hi —,
She has been feeling strongly over you as well but her personal horoscope shows that she does not show her inner emotions easily. She is a warm person but she holds back when it comes to love because she felt that her last relationship took so much energy out of her. She has had the aim to not get involved with anyone, yet she has been and still is attracted to you. Truth is that she doesn't know what she want's to do because one side of her personality is quite traditional and she dreams of having the classical man-woman-child-relationship, this is also why she has not made a move on you. Her interest and attraction for you makes her act in a way towards you that leaves you wondering what she actually wants, in this way she is quite typical for her star sign, they send out signals and then withdraw, it's confusing but the intention is to get closer to you. She want's to be with you but in her mind she has another idea of how things should be. She likes your friendly side a lot and notices that you like her as well. I would of course want to say that this is going to be a relationship between you and her but I feel that she might be slightly too conventional in the long run for it to work. I advise you to suggest that walk with her and take it from there, I might be wrong regarding how strong her conventional side is. She is going to be happy to see you soon, I see that happening in February.
Best Wishes/
Alva
Questions & Answers

Hi Alva!
I hope everything is well with you!
My name is —, I am 40 years old and live in —. I am pregnant in week 10. I have also met a wonderful man that is the father to the child. My questions are, will the child be healthy? Will the father to the child be mine for always? 😉 Will we be married?
Thank you very much,
Take care,
—–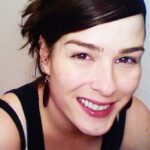 Dear —,
I see a baby born during a hot summer day. It is a child that is healthy and the labor will take it's time and you will be tired but it will go well. I do not get any indication of problems during your pregnancy or later on. Your baby might be allergic to some food or towards animals but this wont lead to problems but it is good to have have that checked out. The baby might have inherited the same allergy like you or your partner has. You and your partner will be married approximately in 2012 and there is a proposal that comes long before the marriage actually takes place. I believe that the proposal will come during this summer or even before. I see you and your partner having a good relationship, you are in many ways each others opposites with its good- and bad things, meaning that there is a strong attraction between you but that there might be times when you feel that the differences are irritating as well. He is a man who likes to take the lead and has a strong will and you might find this side attractive as well as slightly annoying at the same time. In the long run it is a good relationship and I see you and him together for a long time but that you will of course have your ups- and downs just like in any other relationship. The key word for you and him is communication, as I feel that you and him express yourselves in different ways which might lead to misunderstandings.
Best Wishes/
Alva
Questions & Answers

Hi Alva,
I have a question if me and my boyfriend are going to stay together? Is our relationship strong enough? His name is — and his birthdate is — my birthdate is —.
—-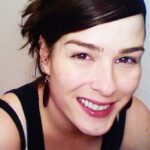 Hi —,
There is an indication of two very strong wills here between you and your boyfriend. He is stubborn and so are you. As long as you agree upon things then everything is ok but when you disagree, that's when things might get tough. There is love between you which keeps this relationship alive but love is not always be enough to settle differences, that's were it might get difficult. In other words, you both need to smoothen those rough edges, otherwise it will be difficult to maintain harmony. I feel that this is a combination of strong wills that might be draining your energy unless you both are ready to compromise. You might feel that he is too focused on his own hobbies and ideas. If you want this relationship to last then you need to find a way to get along and to accept your different ways of being. I feel that you and him will be able to work things out but there is an indication that you might move on later on if he does not learn that the way to make things work is through listening to what others have to say as well and not only to himself!
Best Wishes/
Alva
Questions & Answers

Hi Alva,
Hope everything went well with your moving 🙂
I would like to ask if — ( I think he is born —) could be a man for me?
Best Wishes
—–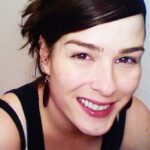 Hi —,
Here comes my reply regarding —.
— is a person who is very different from —, actually he is — opposite. This difference is good since change is something that is good for you in love right now. — is a man who knows what he wants and he is stubborn, as stubborn as you, and this is an interesting combination indeed. I advice you to get to know him better and see where it could lead because this man is far more compatible with you than — was. I see possibilities for romance and passion between you and —. If you both do not become too bossy or dominant, there are good chances here that it might work but you both are leader-types so watch out for conflicts regarding decisions. I see a date soon that is going to be romantic and interesting. This is a new phase for you in love and it is indeed a good phase filled with lots of energy and exiting encounters. — will be a different lover than —, he is more patient and soft when it comes to the physical expression.
This might work!
Best Wishes/
Alva
Questions & Answers


Hi, I'm interested in two guys at my work, especially one of them (— & —). Unfortunately I do not know their date of birth and I don't have any picture of them but both of them are tall with dark hair and dark eyes. They are a couple of years older than me. One of them is more light-skinned than the other one and he is the one I really like (—). I just wonder what they think of me and If I can develop something with the lighter guy. The last time I wrote to you you said that I was going to meet a guy and fall in love with him in august. Can it be any of these guys? I'm going for a long holiday now but I will start working there again in august-september so I thought it could be one of them.
Regards,
—-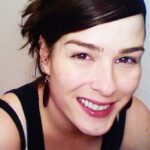 Hi —,
Here comes my reply.
I do sense that your love life will be quite different after July or somewhere in August. I get the feeling that it might be —. I cannot be sure since we have no date of birth though but I feel that what you wish for can indeed come true. This summer is especially lucky for things that have to do with love and it will be a time when you will feel that you are getting a lot of attention. It is like you have that extra glow that makes people notice you, you stand out from the crowd. What you have is a positive energy that men find attractive. I see romantic things happening for you and there is a connection between love and work somehow. May and June are quite calm but already in July you will feel that there is something magical on the way. I feel that — likes you as well but that he will not act yet due to either shyness or a relationship at this moment. Be patient and positive because love will enter your life in a dynamic way in near future.
Best Wishes/
Alva
Questions & Answers


Hi alva
— here. Is — or — a person for me to have a long relationship with? child?
Best Wishes,
—-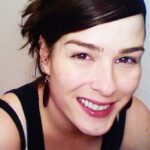 Hi —,
Here comes my answer.
Since I do not have any date of birth regarding these two men you are asking about, it is difficult to say clearly if you will have a future with one of them. What I do feel is that — might be a person that you can have an interesting relationship with, he and you got that something. You are going to have a child within 2 years and it will be with a man that you meet this year. There are a lot of things happening in your love life now and feelings will be strong, especially during July and August. You are starting to let go of the past in a way that is good for you and because of that, life feels better than it has been in a long time, so enjoy this now because it is a new road that you have ahead of you. Your future partner will have things in common with you like interests or place of birth, appearance etc. There is something similar with you and him and a partner that you can relate to suits you the best in the long run.
Best Wishes/
Alva
Questions & Answers


Hi Alva!
It's been a while since I wrote to you but I'm afraid my questions are almost the same as they were six months ago, even though a lot have happened. I started to see this guy, who has shown interest for me for quite a while, a couple of months ago and we went along quiet well (I thought) and I really thought we had something going but then something changed and he doesn't want to continue seeing me anymore, at least not in the same way. What I'm wondering is if he actually had feelings for me at all (and if he did, is it possible we'll get together later on?) or am I better off without him? Is it because of something else, like career or something, which causes my love life to be such a mess? Are there other opportunities of all sorts heading my way ?
In short, what can you see in my future?
Best regards,
M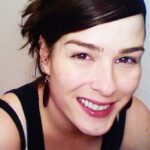 Hi!,
Here comes my answer.
What is clear for me is that you will be better off without him. You will not regret later on that you and him went separate ways. You are going to meet another guy soon and once you do, your feelings for this guy will dissapear. Things are going to change for the better when you decide to let go of him because he was too undecisive anyway in the long run. He is too restless to have a longer relationship now. Your next boyfriend will be a guy with a lot of firesign in his horoscope which leads to a dynamic and passionate relationship. Your love life will change in a couple of months or even weeks so keep your eyes open and your heart ready for the new!
Best Wishes/
Alva
Questions & Answers


Hello Alva!
I am so sad and i need some hope for the future and love. I want love, what can i do to find him?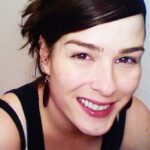 Hi!,
I see that your love life will need a little bit more time to develop in the direction that you want it to go. With this I mean that you will find a man with whom you'll have a steady relationship with without the feeling of insecurity or doubts in love. I feel that you might have had some bad luck in a previous relationship but next time it won't end up like that just make sure to have that intuition and feeling telling you that it feels right when you choose who to invest more time in. I feel that you and him might connect through the Internet in some way or through a hobby. I feel that he has a lot of fire signs in his personal horoscope. He has brown or dark blond hair and looks kind. He is calm and probably runs his own business or at least he has a job with a lot of personal responsibility. Regarding the other man you ask for, I don't see a relationship between you and him because I feel that he has some kind of obstacle in the way, this might be due to personal problems to relate to another person. I see your love live blooming in the beginning of next year but it might happen earlier as well.
Best Wishes/
Alva
Questions & Answers


My question…. is if the man i am in love with, —-, born in—- has the same feelings for me as i have for him? And is he the one i will start a beautiful family with??
I hope you will reply and accept this <3
Hugs & Kisses —-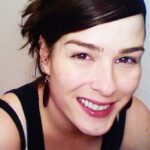 You and —- have so much connection between each other that the energy between you just electric. You are the opposites attract defined indeed and your personal charts show a whole lot of common points as well along with those differences. If you are in harmony, those differences are just adding more in to this original and colourful love that has potential beyond limits but be careful not to get stuck in power struggles when one or both of you are in a bad mood or otherwise just not having a good day, it might lead to very difficult arguments. There is a whole lot of sparkle here and I'd say that you are each others half and together you become one. These are some big words but there is really not something else to say when I look at your charts, it is clearly unique love here but beware of war if you get caught in arguments because what is sure is that you both are very stubborn and no one will give up. I see that he is interested in you and has been so for a while so make the first move! Good luck!
Best Wishes/
Alva
Want to read more?
Here are the archives for the Questions & Answers.
Archives 01
Archives 02